Behind The Curve | The Fluted Occasional Chair
May 11, 2022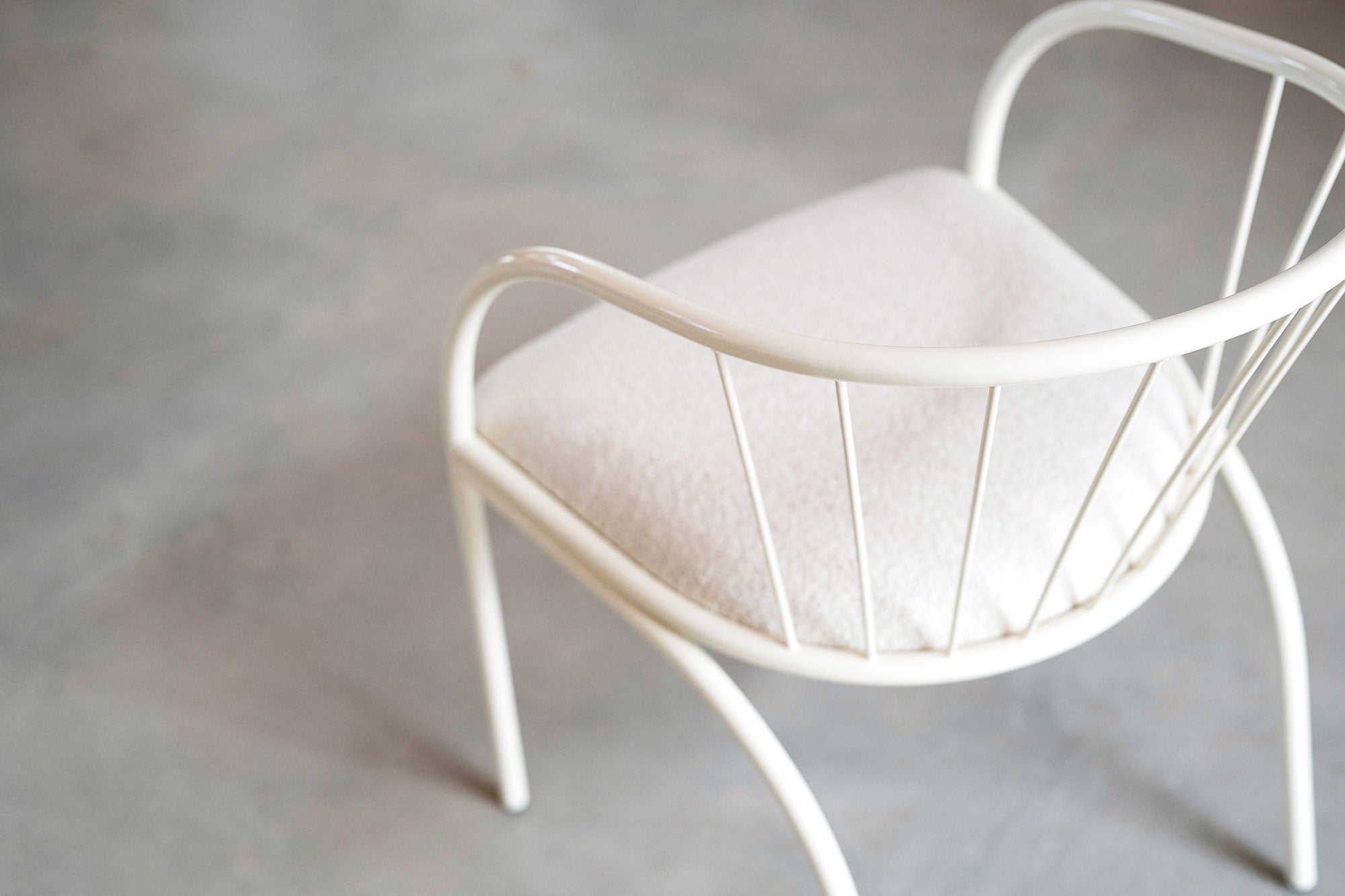 Often the simplest of processes can bring about the most beautiful form.
 We have an ongoing fascination with how the mechanical processes involved in bending and forming steel can yield such organic forms.
Over the years our humble pipe bending machine has shown us that there is always inspiration available when you look for it.
In this case, our attention was held by increasing the size of the curve until it became something organic and beautiful in its own right. This led us to explore how larger curves could be used for a comfortable occasional chair that supports or holds you in a way not often associated with a bent steel frame.
After many months of designing, prototyping, and testing - we're proud to share the final result with you: The Fluted Occasional Chair. 

The Process:
With the curve as our foundation, the next step was to design a chair that would celebrate this bend. One of the greatest things about having our manufacturing processes in-house meant that we could design for our machines, as well as prototype and manufacture our own tooling for them. Making our own bending dies was a possibility for us, and allowed us the freedom to experiment and create the perfect curve. We've found over and over again that owning the production process broadens the creative opportunities - which has always been our way of growing and helping us keep design as the focus.
During the prototyping phase  - we knew we had found a series of lines that expressed the form so beautifully. The repetition of the bend in the backrest, seat, and legs also helped create a sense of rhythm. These basic elements are, in the end, what we appreciate when we stand back to see the final product - whether we're conscious of this or not.
From a practical standpoint, we wanted to make something comfortable for dining or simply relaxing - where you are encouraged to sit back and feel held by the gentle curves of the armrests. We juxtaposed the chair's smooth, steel frame with a soft upholstered seat that is either a rich, textured fabric or warm, genuine African leather.

The Final Product:
In the final analysis, we didn't make this chair because the world needs more chairs, it came about from an appreciation of the opportunity of machinery and material with a desire to share what and where we find beauty.
Shop the Fluted Occasional Chair here.
---
Comment
---