Layered Ambitions | Strata Standing Lamp
April 29, 2022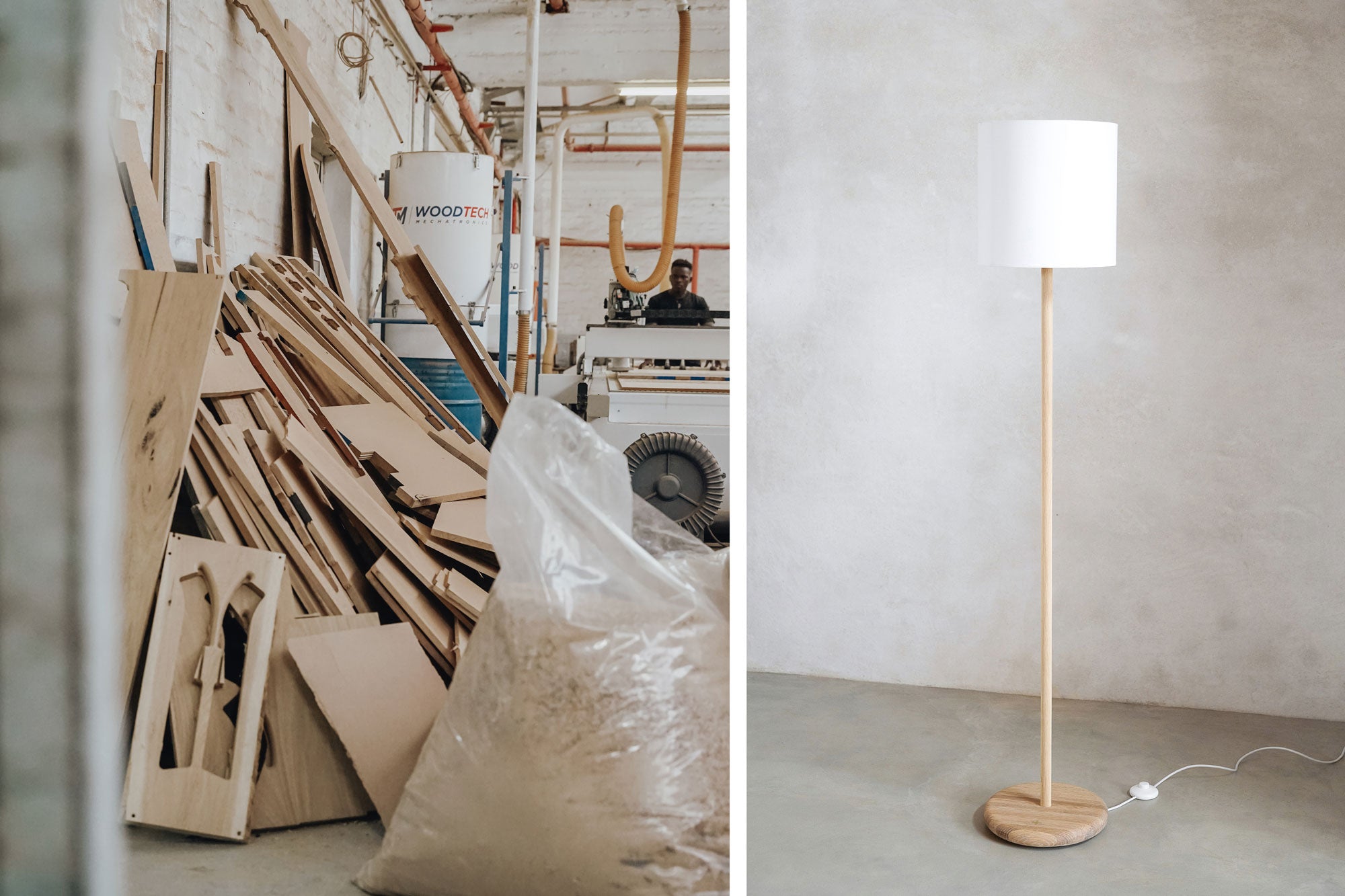 Introducing the Strata Standing Lamp. Exclusively made from solid oak, this floor lamp brings together simplicity, sustainability and a timeless aesthetic.
Named after the Cape Fold Mountains, the base is created by laminating solid oak together in a way that expresses the edge grain creating a unique detail as we cut through the timber.

Apart from simply wanting to create a well made floor lamp, the aim of this project was three-fold. We wanted to reduce waste, create more skills development opportunities for our employees, and grow our product range in a way that doesn't put strain on our current streams of manufacturing. Whilst careful planning goes into the production and design of every piece at Pedersen + Lennard's factory, offcuts are inevitable. For instance—long, thin strips of timber are left over after cutting table tops, seats, servers and so on.  
By laminating these beautiful pieces of timber together, pieces which would otherwise be too small to work with, we're able to create something really special and sustainable.

Fashioned using simple machinery, a pair of hands and honest hard work, the rest of Pedersen + Lennard's manufacturing work is hardly interrupted, allowing these products to not add any more pressure to the factory, yet also enabling more of our employees to hone new skills and advance their careers.
With the manufacturing opportunity identified, the success of the design hinged on perfecting the proportions. After all, the simplest designs demand the most exacting precision. For this job, our design team opted to use the Golden Ratio as their keystone. 
For us, this process also entailed appreciating that limitations are not necessarily restrictions but rather, grounded, tightly defined opportunities from which to build.
So as simple as this piece is, it beautifully embodies our ethos and passion: considered design that makes the most of our materials, machinery, manufacturing processes, and people.
Shop the Strata Standing Lamp here. 
---
Comments
---