Stellski Coffee Bar & Café - Woodstock
July 19, 2021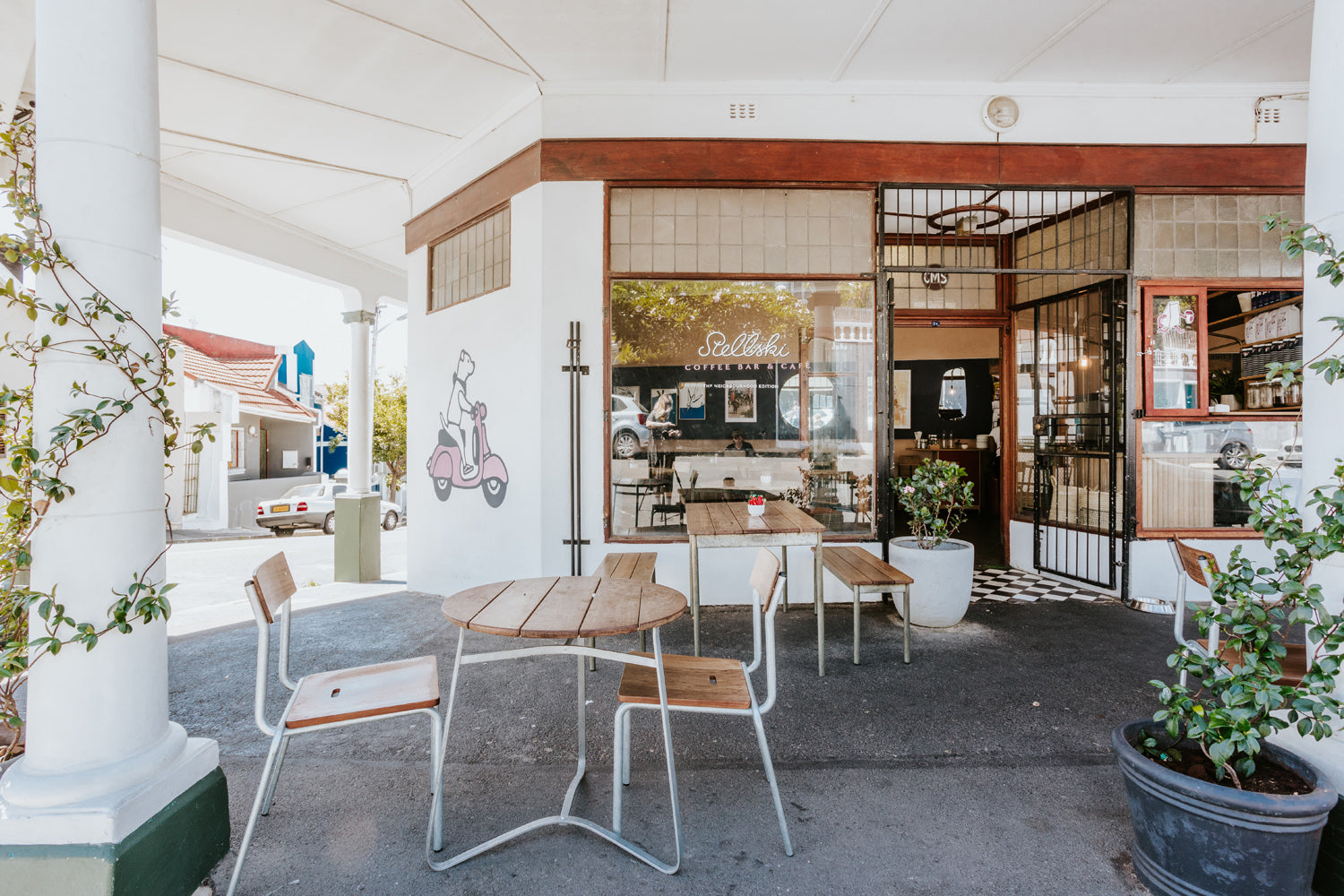 A wide range of our furniture is showcased at Stellski Coffee Bar and Cafe's Woodstock location. Many of the pieces are inherited from a time when the space was a hybrid showroom, cafe and work space as the Neighbourhood Edition of Pedersen + Lennard Field Offices.
Though it has taken on different configurations over the years, what has remained is the spirit of community as Stellski has cemented itself as a trusted gathering and coffee spot in Woodstock.
We're proud of the versatility of our furniture and how the pieces have stood the test of time as the space has changed hands.
The outdoor dining space welcomes pieces from our Outdoor KPA Range as well as custom cafe tables and wall-mounted seating.
Our KPA Chairs, Huguenot Barstools and custom Central Leg Tables feature as part of the indoor dining furniture. 
A notable mention in the space are our Salisbury Lamps that pay homage to the old Field Office location in taking their name from the very street the now Stellski Cafe is located on.
 Photography: Lea Crafford (@leacrafford_photo)
34 Salisbury Street, Woodstock, Cape Town 8000
---
---