Stellenbosch Biomedical Research Institute
November 10, 2022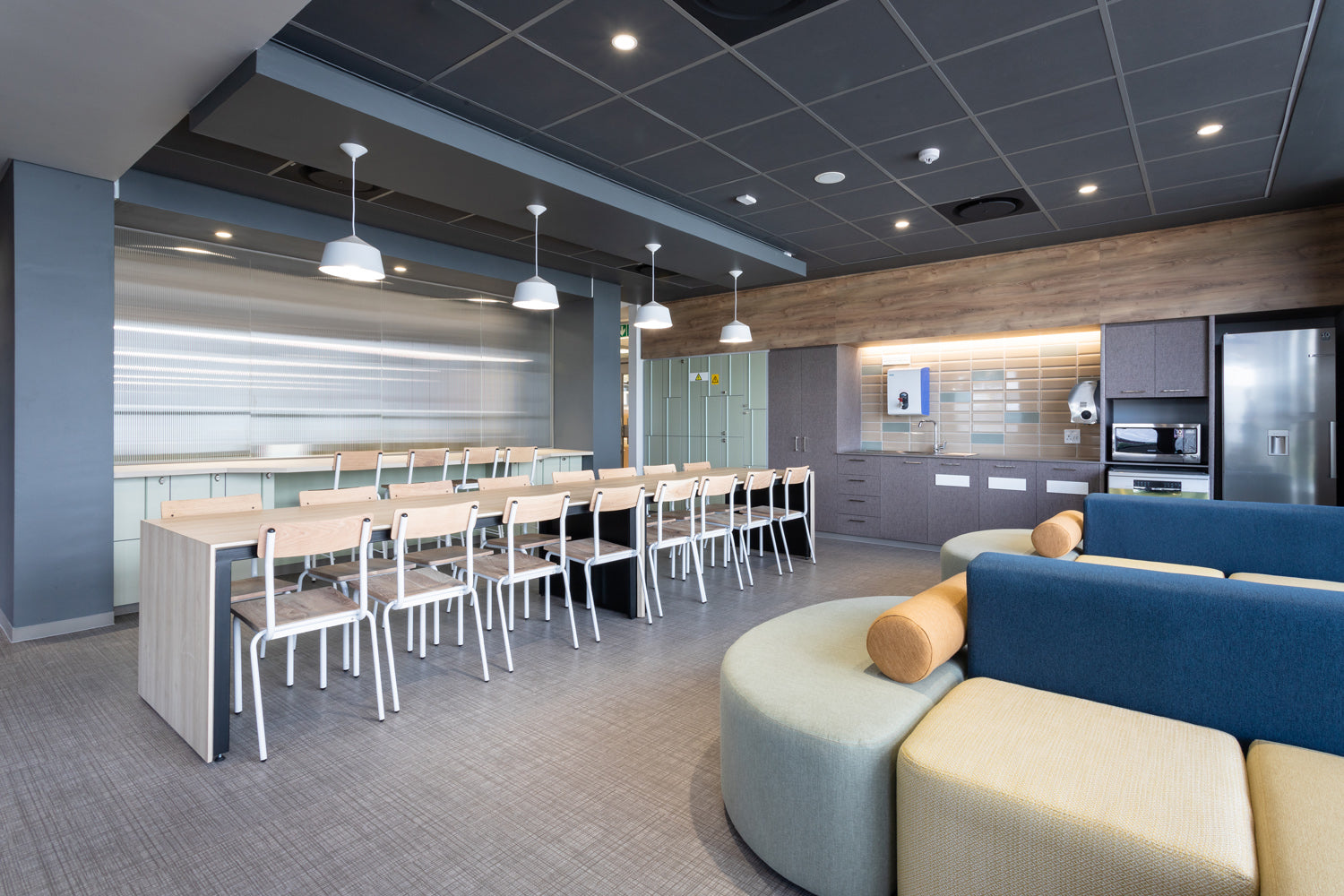 Pedersen + Lennard's KPA Chairs, Firenze Stools, Firenze Barstools and KPA Bar Chairs were proudly selected as part of the loose furnishings for Stellenbosch University's Biomedical Research Institute (BMRI). 
Roelof Rabe Argiteke worked on the remodelling and construction of Stellenbosch University's BMRI. The exterior and interior redesign project began in 2018 and was fully completed early this year. 
Located on Stellenbosch University's Tygerberg Medical Campus, the newly launched Biomedical Research Facility boasts world class status and is a hub for leading medical and health science research and innovation.
We are honoured knowing that our timeless pieces will provide functional seating to faculty, students and researchers in the state-of-the-art facility for many years to come.
Photography by: David Savage (@southland.photography)
Address: Biomedical Research Institute (BMRI), Francie Van Zijl Dr, Tygerberg, Cape Town, 7505
---
---