iGadi House Boutique Hotel
December 05, 2022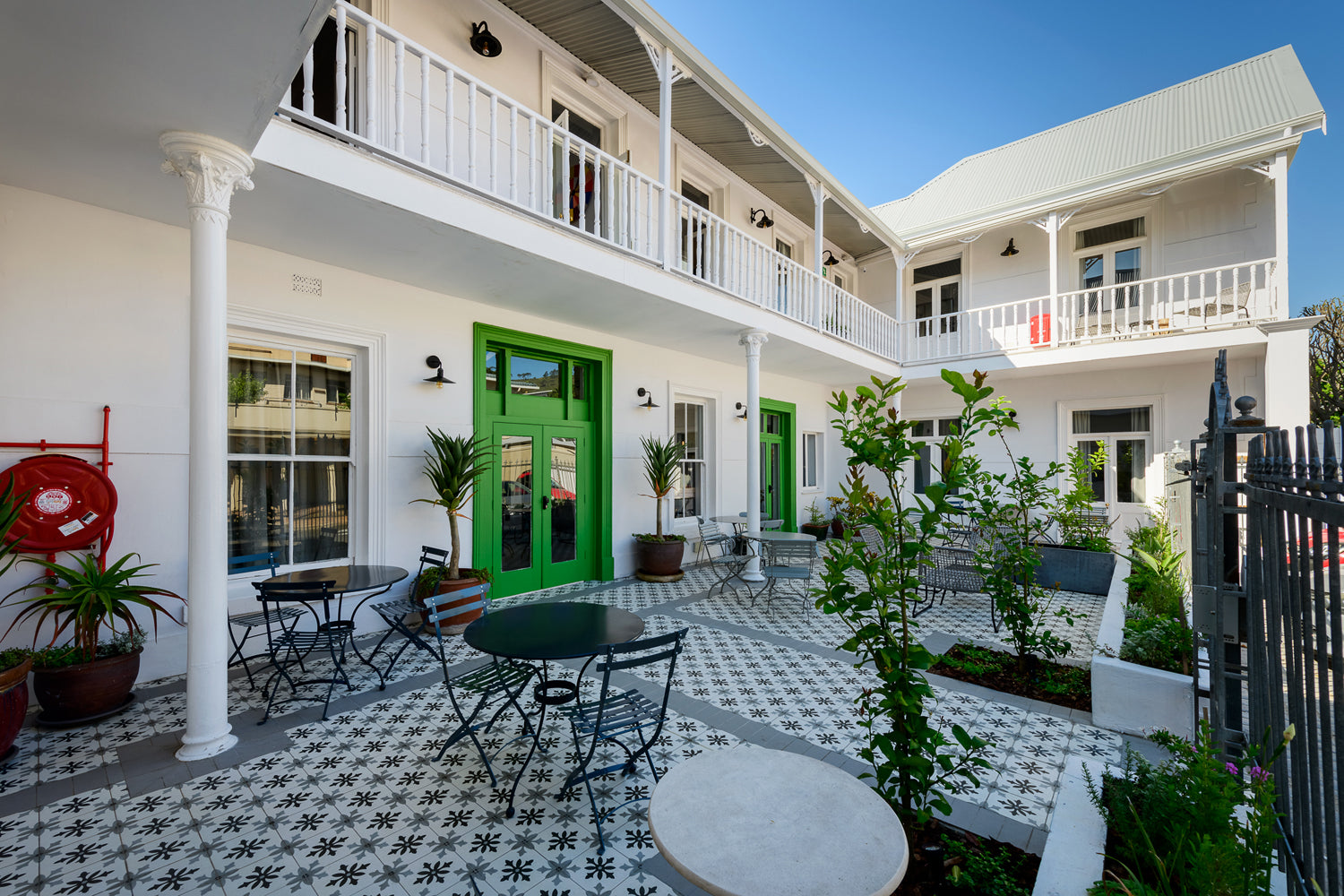 We are thrilled to have worked with owner Cecile Bouquillion on the furnishing of iGadi House Boutique Hotel. 
Officially opened in December 2022, the hotel is well situated in the heart of Cape Town and a stone throw away from trendy Kloof Street. Cecile Bouquillion has beautifully restored and transformed what once was a historic 19th century property into a luxury hotel.
Cecile Bouquillion thoughtfully sourced a selection of our handcrafted furniture pieces and bathroom accessories for iGadi House. 
We love how the pared-down and considered style of the chosen furniture compliments the elegance and charm of the hotel's roots as a heritage residence.
We also designed custom Central Leg Tables that feature in the hotel's dining area.
Our KPA Bar Table, Osaka Barstools and Firenze Reception Desk were also sourced for the hotel's entrance and lobby area.
Photography: Paris Brummer (@parisbphoto)
Address: iGadi House Boutique Hotel, 1 Faure St, Gardens, Cape Town, 8001
---
---