The Youth and Design
June 16, 2021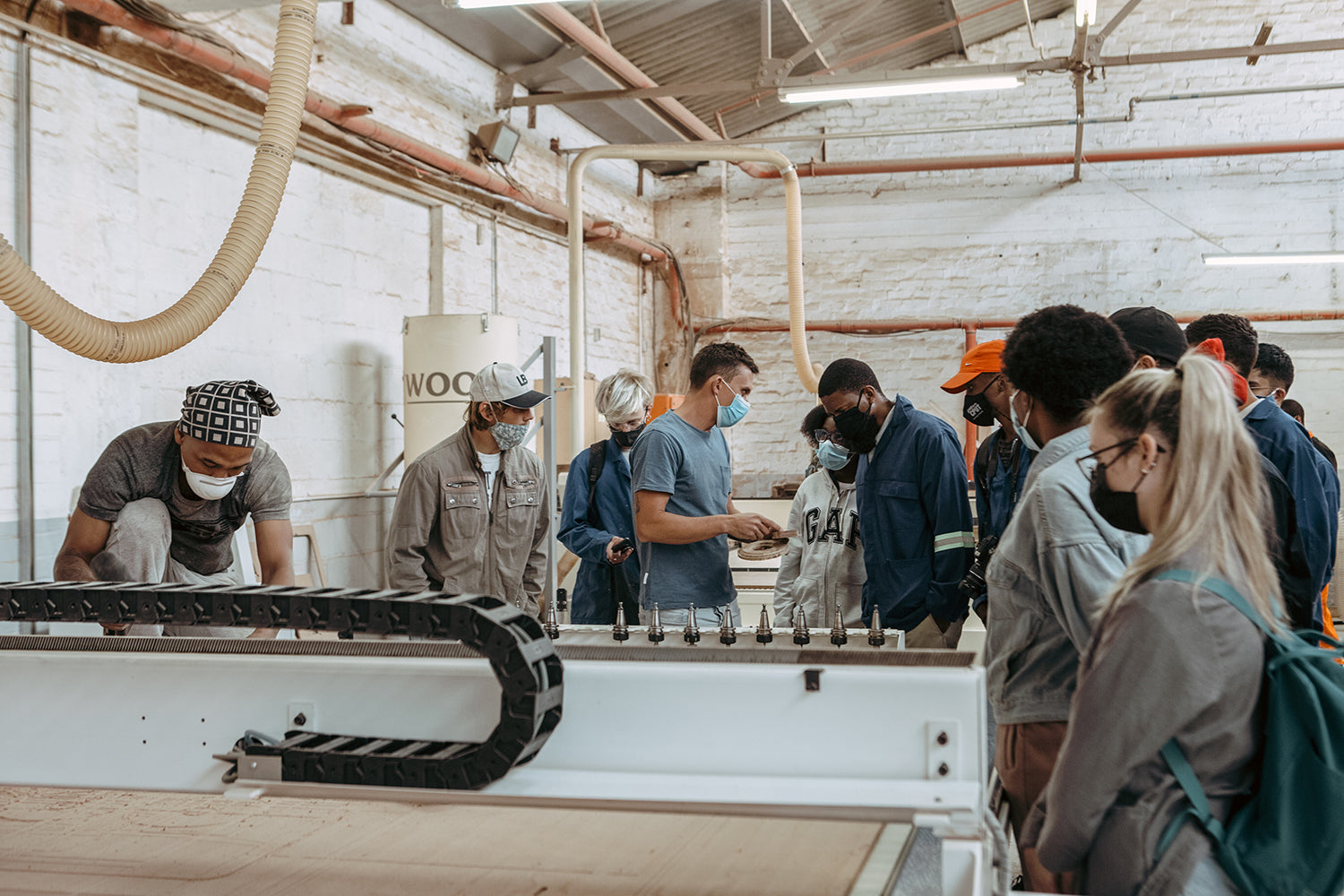 We are passionate about good design and how it is a sustainable tool to grow our local economy here in Cape Town.
We've seen firsthand in our office and factory in Maitland, how design creates a momentum of opportunities for others to be a part of through investing in our production and being able to offer sustainable employment despite the economic challenges around us.
Part of our mission is to create enough momentum for others to find their path within our business and grow in their career and lives outside of work as well. 
This is the hard part that leads to real growth.
From time to time we host educational factory group tours for students to learn about the design industry and provide them with a unique insight into our world of design and manufacturing in this context.
We also selectively take on interns as a means to support the design industry and invest in emerging local designers. 
We will continue to invest in learning and creating opportunities that empower the youth in our communities, doing small things that will hopefully bring big change.
Thank you for your continued support that allows us to do this.
---
---